Pittsburgh Steelers stay in the locker room for national anthem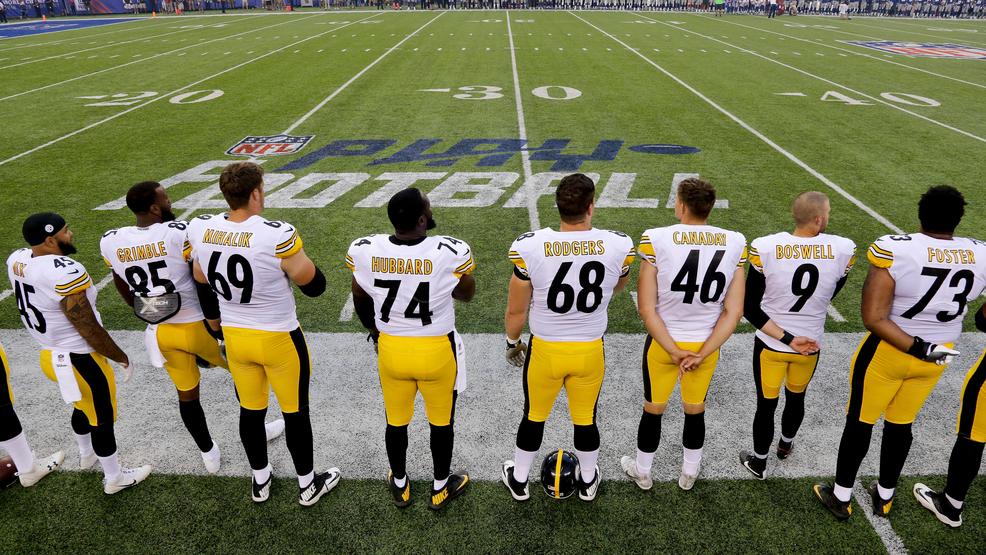 WASHINGTON (ABC7) —
Almost all of the Pittsburgh Steelers skipped the national anthem Sunday before their game against the Chicago Bears.
Jamie Erdahl of CBS was told by Steelers head coach Mike Tomlin that his team will stay in the locker room during the anthem at Soldier Field in Chicago before the game.
ESPN's Adam Schefter later says he confirmed this with a spokesperson from the team.
The Steelers' actions come after multiple players from both the Baltimore Ravens and Jacksonville Jaguars took a knee during the anthem in London Sunday morning.
A rise in protests was expected after President Donald Trump's comments saying that NFL players who kneel during the anthem should be fired.
"Wouldn't you love to see one of these NFL owners, when somebody disrespects our flag, you'd say, 'Get that son of a bitch off the field right now. Out! He's fired,'" Trump said during a rally in Alabama on Friday.
Unmute